Experienced In Addiction Recovery
BC Addition Recovery Counsellors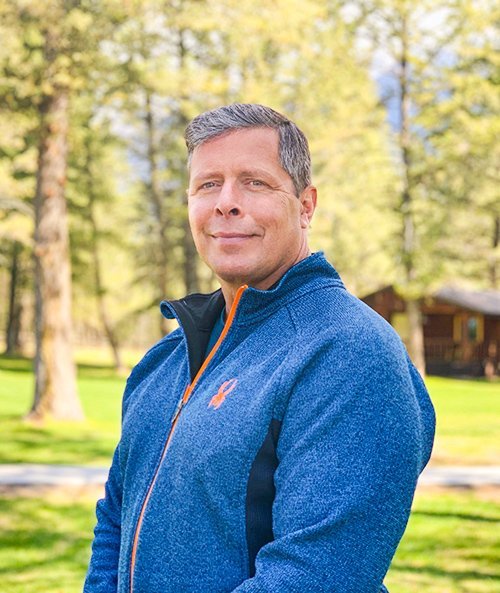 Qualifications | Master of Counselling
After many years of fighting tooth and nail, years of denial, of trying to get and to stay sober on my own, trying to convince myself that it would be different this time, I was given a moment of clarity to see myself as I truly was.
I saw the reality of my addiction I saw the damage that I was causing, I suddenly understood that the problems that I drank at were not outside me the problem was me and that the change that was needed had to me. I was floored, I was beaten, and so as to not leave my family the sad legacy of a dead alcoholic, I sought treatment. When I got on the plane to go, I had no real hope, I felt I could not be happy if I could not drink and knew that I could not be happy if I did. I felt damned. My life was in chaos and made no sense to me. I could not understand how this could have happened. My family and I had left the ranch twice never to return, but kept coming back, something gnawed at me that this ranch had purpose and meaning that was yet unfulfilled. I went to treatment. The lights began to turn on. I began to wake up. This was a great centre and experience but something was missing and I knew that this something was in great abundance at the ranch. With time I understood why my life turned out as it did in the needed sequence that it had unfolded. I knew with absolute certainty that Top of the World Ranch's purpose and meaning was intertwined with my own. I knew what I needed to do and why I needed to do it. It felt predestined, it felt obvious, certain, and it still does. So you see, Top of the World Ranch Treatment Centre exists because it is supposed to. It works because it is supposed to. The ranch is now what it needed to be. The people that work here understand this. The clients that attend here understand this. There is no other centre like us. I hope you choose us with the knowledge that we will offer you our best. I have since obtained a Masters of Counselling degree so that I may further help our clients, because you see the real beauty of recovery is that by giving to others, in return we get more than we give.
Most Sincerely,
Mark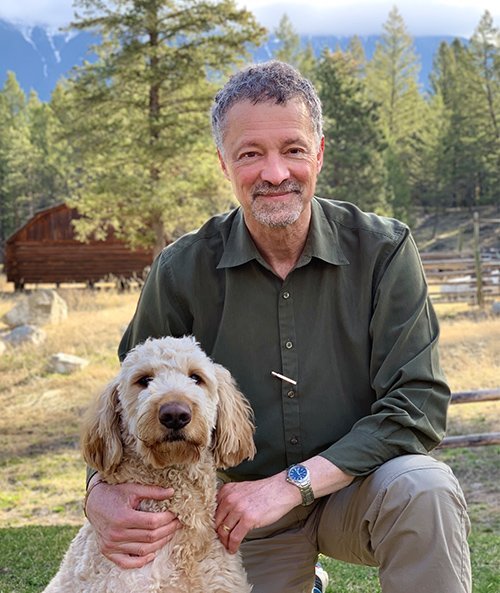 Qualifications | Counselling Psychologist
I am trained as a Counselling Psychologist, currently licensed in both British Columbia and Alaska. My experience includes working with children, adolescent and adult clients, many of whom have experienced both serious mental health and substance abuse disorders. When I consider the trajectory of my professional career, I inevitably come back to the idea of community.
From my first job out of college teaching high school, to my work in several psychiatric residential treatment and inpatient psychiatric settings, to my more recent work in university and community mental health settings, it has been the interpersonal connections that have been critical to the success of my work. At Top of the World Ranch, I enjoy working as a mental health professional in a comprehensive, holistic setting where people have the opportunity to grow and heal in a community of caring professionals and clients. I am grateful to be here.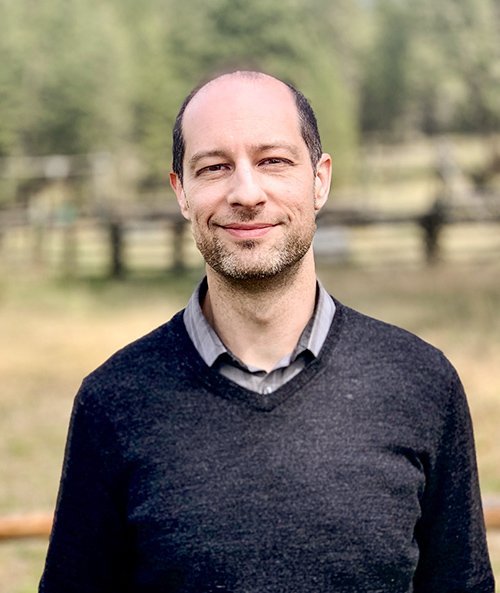 Andre' Duguay BSC, M.D., CCFP
Qualifications | Medical Degree, Traditional Chinese Medicine
Andre is the medical practitioner at Top of The World Ranch. He was raised in Creston, British Columbia, which is not too far from Top of The World Ranch. He is married and has children. Andre studied Traditional Chinese Medicine in Nelson, British Columbia.
After practicing for several years, wanting to expand his medical knowledge, he obtained a Bachelor of Science Degree in Biological Sciences, followed by a Medical Degree through the University of Alberta. Andre conducted his residency training through the University of Calgary, in the Rural Family Medicine Program.
Since arriving in Cranbrook, he has developed an interest in addictions medicine. He obtained his methadone prescribing license and is a member of the Canadian Society of Addiction Medicine. In addition to conventional medicine, Andre is pleased to offer Traditional Chinese Medicine treatments at the Ranch as well. He is very passionate and excited about being part of the life-changing program at Top of The World Ranch, and assisting in the recovery of the clients.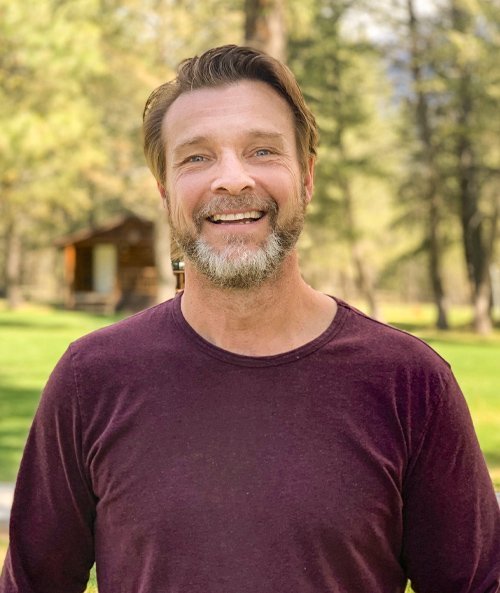 Qualifications | Registered Nurse
I have been working as a registered nurse in various capacities for 15 years. I began my career at a residential facility for people with serious and persistent mental illness in Prince George in 2004. From there, I moved on to work on the Assertive Community Treatment (ACT) team in Prince George working in the community with people living with addiction and mental health issues.
I also have some experience working on the psychiatric unit at University Hospital of Northern BC as well as East Kootenay Regional Hospital. While my career has been challenging and at times quite stressful, it has also been very rewarding. I have learned that people living with mental health and addiction issues not only have to struggle with managing these often debilitating disorders, they also have to deal with the negative perceptions that surround them. The clients I have worked with over the years have taught me so much more than I ever could have learned in the classroom, not the least of which is that judgment has no place in this field.
I began working at Top of the World Ranch Treatment Centre (TOWR) in April 2018 and instantly knew I had found where I need to be. I feel honoured to be able to play a part in people's journey to recovery. While not everyone gets there, I believe the seeds of change are planted for those people who are motivated to free themselves from addiction's grip.
Working at TOWR has also helped to re-ignite my other passion which is wildlife photography. This natural setting surrounded by mountains and teeming with wildlife has motivated me to dust off the camera and put it to good use. From time to time, you may see some of my photos on the TOWR website, so it seems my journalism/photojournalism diploma may not have been a waste of money after all.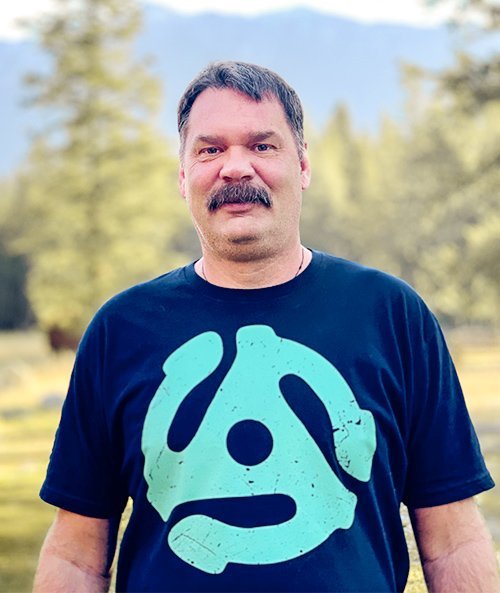 Qualifications | Addictions Counsellor
Mike's style of counselling focuses on the fact that "we cannot heal what we cannot feel and we cannot feel what we do not know". As an addict in recovery, Mike realizes that knowing what we feel is an integral part of being in balance with our thoughts and actions. He has a desire to help people live with more awareness of their inner selves to prevent them from living in reaction.
Mike looks at challenging old survival skills and finding new, healthier ways to cope with life as it is. Along with education as a Life Skills Coach and a diploma of Applied Psychology and Counselling, Mike brings eight years of experience in the field of addictions. Mike has spent time in a monastery in Thailand and several years living with small tribes in Southeast Asia which has helped him to foster a presence of calm acceptance. He brings this to his work with our clients to help create the safety needed for people to share their inner selves.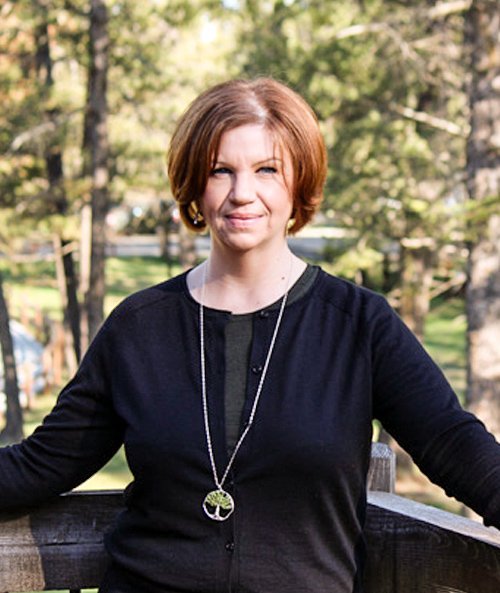 Qualifications | Masters Of Counselling, Registered Clinical Counsellor
Joanna worked in private business for over 25 years prior to completing her Master's Degree in Counselling and her professional experiences include adult mental health, child sexual abuse intervention and mental health crisis line volunteering.
Through a variety of modalities including Cognitive Behavioural Therapy (CBT), Dialectical Behaviour Therapy (DBT) and Mindfulness clients develop an understanding of the nature of their addiction and the historical, cognitive, behavioural and emotional processes that fuel it. Clients are empowered to create positive life changes as they learn more adaptive ways of thinking and behaving while building a personalized toolkit of effective coping skills. Peace becomes possible through acceptance and forgiveness of self and others. In doing so, clients can develop compassion and empathy and release themselves from guilt, shame and self-loathing so they can achieve personal goals and create a new life that supports their sobriety.
After graduating from the Ranch's program Steve was able to clearly see a way forward and into recovery. By taking a Recovery Coach certification Steve was able to leverage over 25 years of teaching and coaching skiing into his new found life of recovery.
Steve brings a genuine passion for helping people make positive life changes to his work in our Aftercare/Recovery planning department.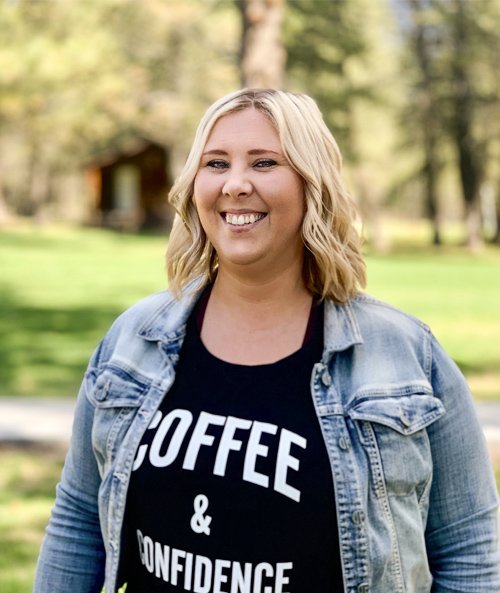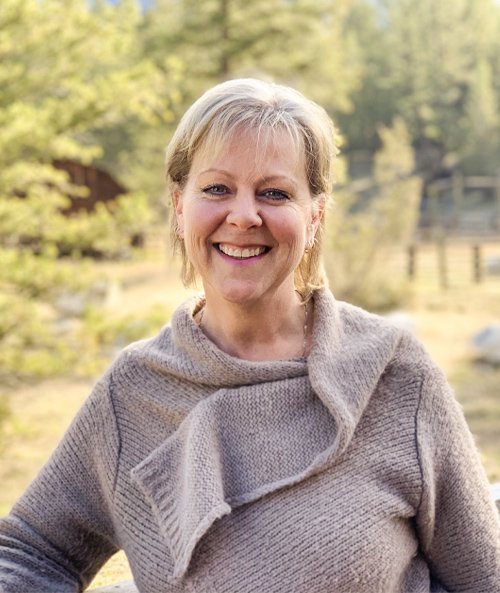 Kelly Hughston-Bulmer
Operations And Client Experience Manger